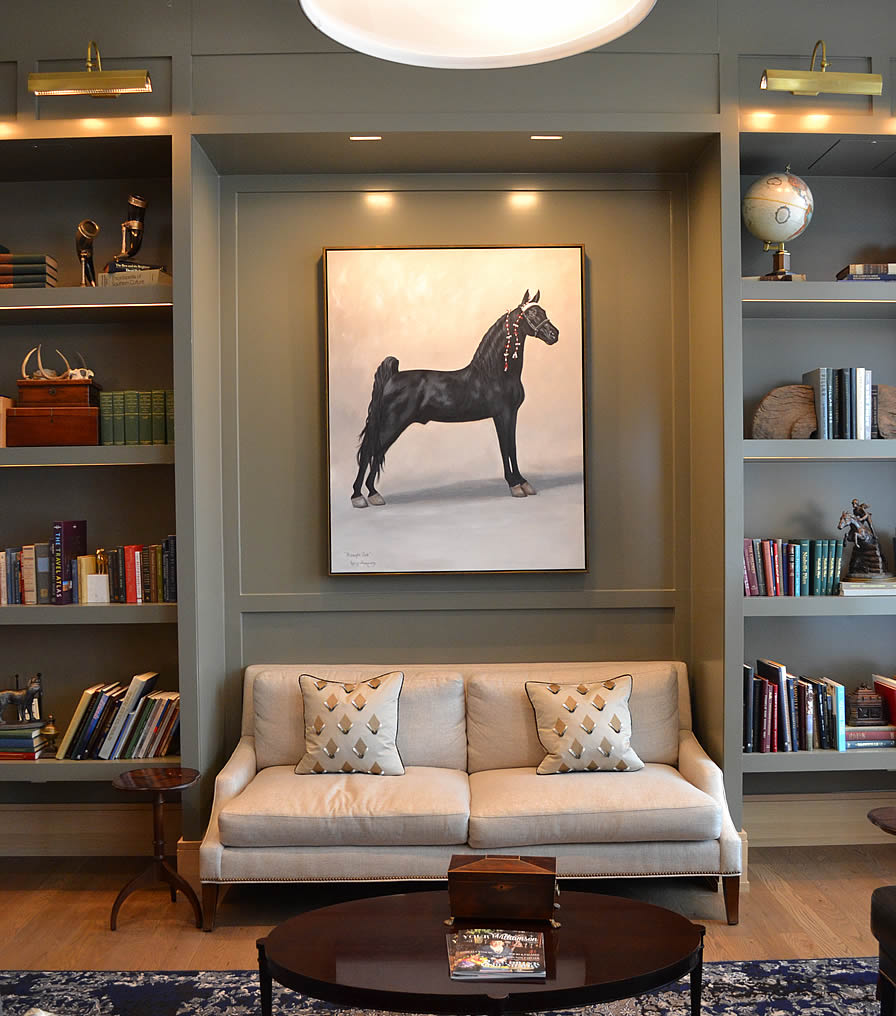 Harlinsdale Farms "Midnight Sun", a world grand champion Tennessee Walking Horse
New Installation at Harpeth Square Hotel
Gallery 202 adds local art to new boutique hotel in Downtown Franklin, Tennessee.
Gallery 202 is excited to have been included in the hotel's purchase of artwork displayed in the guest rooms, common and  lobby areas. It is amazing how they transformed a middle Tennessee landscape Kelly painted and used it on the walls of the hotel restaurant. Also the designers and hotel owner loved the story of Franklin's Harlinsdale Farms "Midnight Sun", a world grand champion Tennessee walking horse and commissioned a large painting of him, which graces the wall  in the hotel library.  
Several of the Gallery 202 artists have artwork included throughout the hotel and residential spaces,  which was exciting for local artists Tiffany Foss, Becky Thornhill, Chandra Adkins, Carol Evans & Kelly Harwood. 
The hotel employees have been wonderful about sending hotel guest to visit the gallery.  There have been many new Harpeth Residents that have purchased artwork from the gallery to decorate their new homes. 
Get updates about our next exhibitions
We will process the personal data you have supplied in accordance with our privacy policy.