Gallery 202

OUR ARTISTS
Experience Art
Gallery 202 is a diverse art gallery located in downtown Franklin, TN. As one of the premier art galleries in Franklin we are dedicated to the art lover and collector. We offer an array of artistic styles and mediums including: Paintings, Antiques, Glass, Jewelry, Pottery and Sculpture.
Tuesday, 10am – 5pm
Wednesday, 10am – 5pm
Thursday, 10am – 5pm
Friday, 10am – 5pm
Saturday, 10am – 5pm
Sunday & Monday: Closed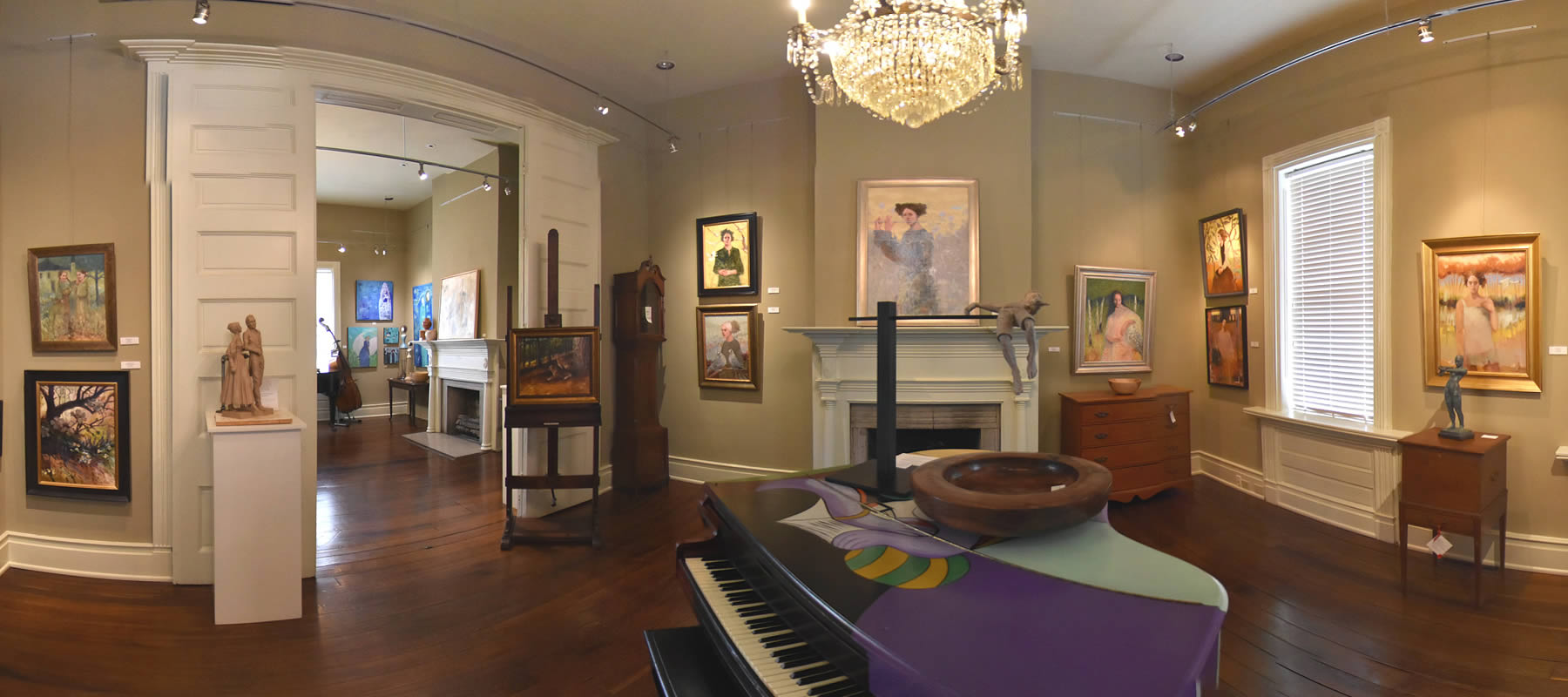 VIRTUAL TOUR
Artist of the Month
My primary painting desire is to attempt to capture God's creation with the depth of colors and variety of light that we can only appreciate If one stops to pause and enjoy our surroundings. Though my first love is to Paint en plein air, I also love to create in the studio as well. I feel that I will always be a student of the craft, with the desire to grow in technique and ability.
Get updates about our next exhibitions
We will process the personal data you have supplied in accordance with our privacy policy.
News & Stories
Learn more about Gallery 202's exhibitions, installations and the local flare.
Gallery 202
  Kelly Harwood of Gallery 202 was commissioned to paint "Jasper", Dana